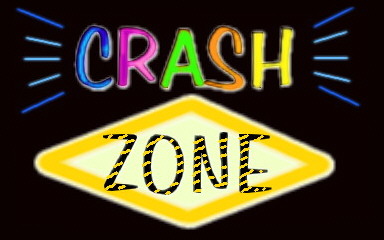 Welcome to my page! Glad ya crashed here!

Well hello people! This is my very own little corner of the Web. This page contains no fat, no artificial colors or flavors, causes no damage to the ozone layer, and no animals were harmed in its creation. WARNING! Elements of this page may be detrimental to your personal health!!! Just kidding, but please don't hold me responsible for any materials you may find offensive in my links.
This is me, Crash. Well, my name is really Andra, but an unfortunate battle between my car and a barbed wire fence earned me the nick name. I'll never live that one down!
Now that you know a little bit about me, please go check out my links!! I made this page for people who are looking for somewhere to go. It has a little bit of everything---kinda like a heinz 57 page!!

---
You are visitor number

---





---
And now a special new section dedicated to all you squirrel lovers out there....you know who you are.

Click on this adorable little guy to go to the magical land of happy happy squirrels!
---
And now, a special feature presentation:
---
Go check out the Ty Beanie Baby page! Love those beanies!
(You've gotta love those beanies)
---
This next section is for mature viewers only please!
Hey, are you up for some hot, steamy, raw photography?
Click here to see LIVE NUDE......
RODENTS!?!
---
Use of the ICQ Dispatcher is subject to Terms and Conditions

Please take a moment to
sign my guestbook!!!!
The first time you try to sign this, it will give you an error. Have no fear little one,
just click on the link again. Yep, twice. Second time is a charm. OK, so I'm not perfect.

Come on, send me mail, you know you wanna!!!
This page was last updated at: