Welcome to my picture page!
---
This is me and Dobby. Dobby is a Sheltie
(he is not the one in the dress!!)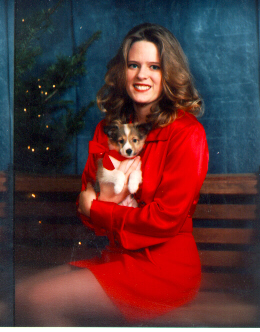 ---
This is me and Wil posing for a picture in the wilds of Washington....well, not really in the wilds...
but it does sound exciting doesn't it?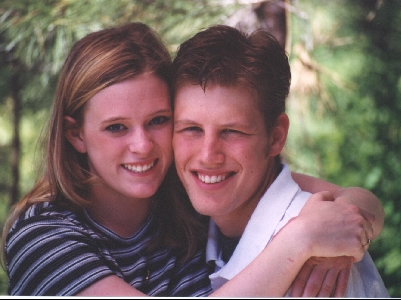 ---
Leann and I are ready for battle, we are dressed for the kill,
eager to partake in the bloodthirsty savageness of war!
It's our first time paint balling, aren't we cute?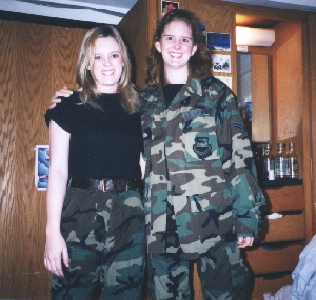 ---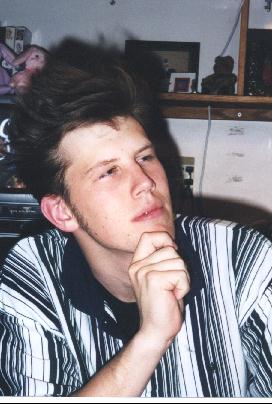 The Great Thinker
---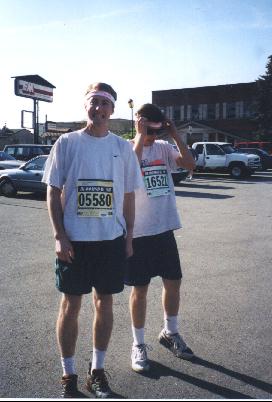 Kurt and Wil getting prepared for Bloomsday '98 - love those headbands!
---
This is my Quarter Horse mare, Machos Eclipse Kidd.
We show, trail ride, and train together.
---
I'll try to add more pictures as time goes on!