Meet the Rats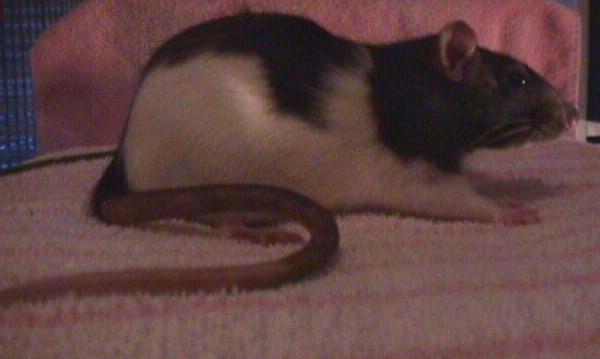 This is DC Daisy, the beginning of it all. She is a black and white hooded standard.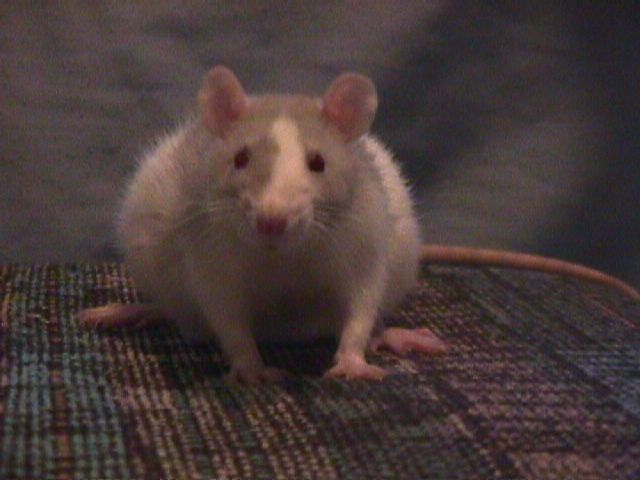 This is DC Gabriella, a beautiful platinum rex with ruby eyes. Her coat is very soft and nicely colored, and she has a wonderful personality. In this picture she is super preggers at 20 days! "Oh, I think I've swallowed a football!"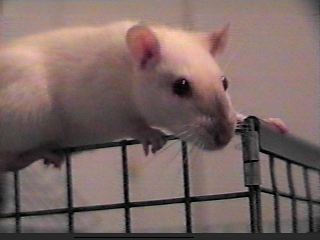 This is little DC Pixie, the newest member of the family. She is a sweet little Siamese girl who is still a little timid.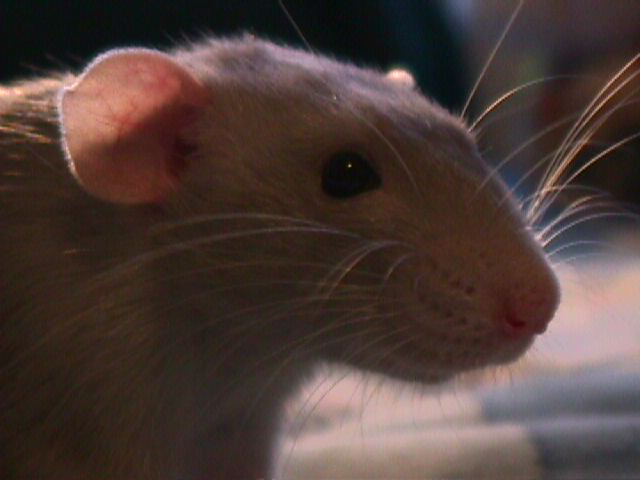 DC Silverado, the handsome man that he is! He is a sweet dumbo eared blue and white.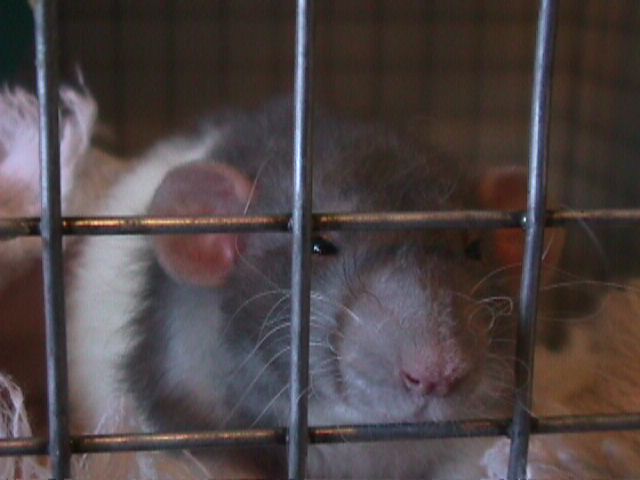 This is DC Gypsy, a VERY dumbo eared blue and white rex. She is the only rat I have that loves to take a bath!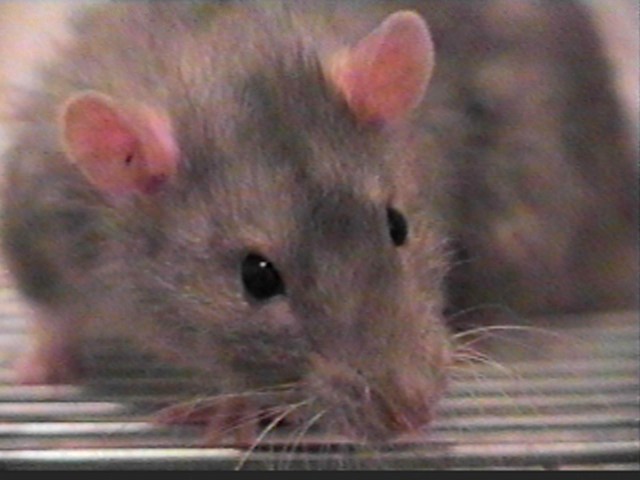 This is DC Electric Blue. He is my pride and joy, a beautiful blue berkshire with a very friendly (and licky) personality! He is Gabby's son.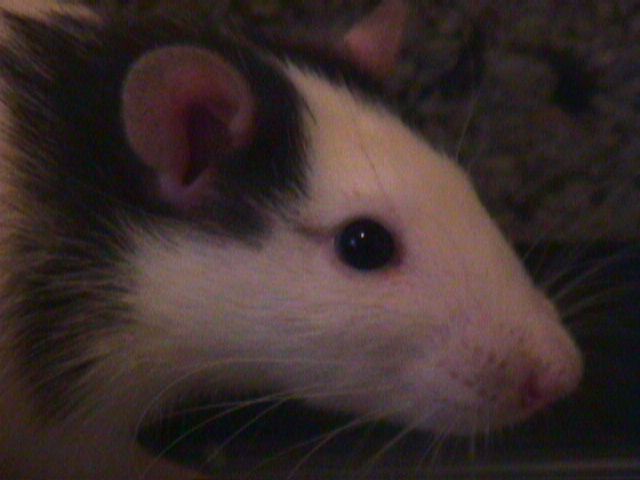 Last but not least, DC Viagra (never let your boyfriend name your pets!)